Welcome to Celtic House Bed and Breakfast Kilkenny
Your Host Angela Byrne Welcomes You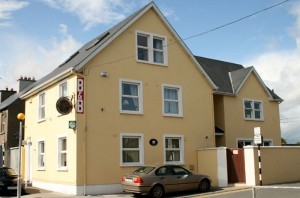 Celtic House B&B
18 Michael Street
Kilkenny City
County. Kilkenny
Tel: +353 (0) 56 7762249
E-Mail: johnbyrne376@gmail.com
A Little Look Back In Time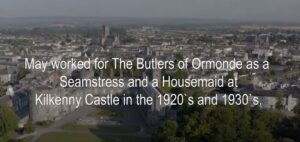 ---
Literary Excellence
2020 Award Winners
Second Place Silver Award:​​​
Angela Byrne for her memoir,
"Not Forgotten".
Plus an honorable mention by the judges for


"Miss Fitzgerald".
My new Book is out, so I now have a trilogy
"Not Forgotten" "Miss Fitzgerald" and now "Homeward"


RTE Nationwide TV program featuring Angela & John Byrne from Kilkenny City, Ireland.
17th March 2021

Please click on the link above 
---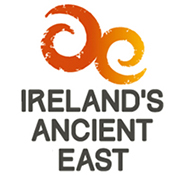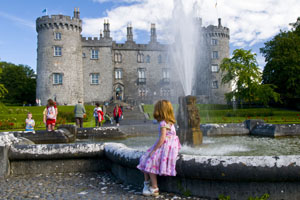 Things to see when in Kilkenny
The Medieval Mile Museum Guided Tour
The Smithwick's Experience Kilkenny
---
The 'Kilkenny' Song
I wrote composed and recorded this Kilkenny Song for the love of my Kilkenny City.
Our heritage our culture and medieval City is very important to me
---
 Daniel & Majella stay at Celtic House B&B
Celtic House B&B was featured on Daniel and Majella's B&B Road Trip this was on Monday 16th November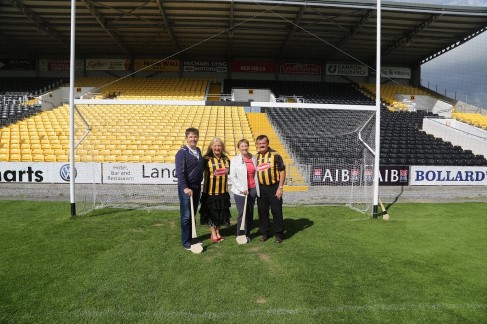 Daniel and Majella's B&B Road Trip – Click here to read about Daniel O'Donnell's stay at Celtic House B&B.
This quality TAA (Tourism Approval Authority) approved Bed and Breakfast is in an excellent location at the heart of Kilkenny City and within walking distance of shops, restaurants, pubs and all local amenities. The B&B was built in 1998 and offers private secure parking for guests. The B&B is just a four minute walk from the bus and train station and is an excellent touring base for Kilkenny and surrounding areas. All rooms are comfortable, spacious and have Ensuite facilities, TV, Tea/Coffee etc.
Click here to read more about Enchanted Kilkenny on the B&B Ireland Blog
Celtic House B&B is the Lonely Planet's 'Pick to Stay' in Kilkenny
St. Patrick's Day Parades
I along with my husband John have been made Honoree citizens of San Diego Southern California USA. We have represented Ireland at the St. Patrick's day parade, in 2007-2008-2009 in San Diego. This year they conferred on us honoree membership of the Irish Congress, for our outstanding contribution to the St. patrick's day parade. We are Honoree citizens and honoree members of the Irish congress in San Diego.
Not Forgotten by Angela Byrne
The owner of Celtic House Bed and Breakfast Kilkenny, Angela Byrne is also an author and has written a book called Not Forgotten. Not Forgotten recounts the life experiences of a young woman who was born and came of age in a small town in rural Ireland at a time when poverty and limited options blighted the life of many Irish people, and especially Irish women such as her mother, Nora. This book is an excellent tale of life in Ireland.
Angela has been nominated for an 'American Writer's Award 2013' for  'Not Forgotten'.
For more information visit:
http://www.americawriters.com/featured/not-forgotten-by-angela-byrne.html
St. Patrick's Day 2009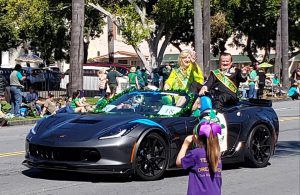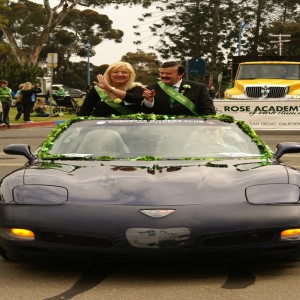 Saint Patrick's Day Parade San Diego 2009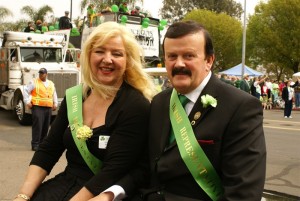 Making a Booking
We accept all major credit cards and travel agent vouchers. This website features a secure 'Book Online Now' facility, which allows you to make a booking and receive instant e-mail confirmation. You are also welcome to book directly using the contact details above. If you have any queries or wish to make a booking, please do not hesitate to contact Angela Byrne who would be pleased to assist you.